Broadway Broadband are rolling out superfast broadband services to rural communities in Scotland. Our rapidly expanding network helps households enjoy the benefits of high speed internet services – whether fibre or wireless.
Broadband for rural communities in Scotland
Make poor or non-existent internet services a thing of the past, with reliable rural broadband in Scotland. Broadway Broadband are expanding our network to bring high performance broadband to more and more rural communities.
Use Broadway Broadband services to transform your home and business life. Enjoy services such as iPlayer, Netflix, and Prime, and stay in touch with friends. Let the kids do their homework online, while you can have the convenience of working from home, keeping up with your customers and suppliers, and easy online shopping.
For too long rural communities have been denied access to reliable rural broadband in Scotland, but it doesn't have to be that way. Broadway Broadband will change how you view and use online services, giving you access to the high speed services that better connected households will have been taking for granted for years.
Our superfast upgrade programmes have brought obvious benefits to many communities, but even in those areas that are unable to access our superfast fibre, we've been able to apply some fresh thinking, and use a mixture of wireless technologies to deliver brilliant speed and performance.  
Broadband in Scotland has received a boost through the Scottish Government's R100 initiative, which aims to make good, affordable broadband available to 100% of the population.. With funding available in the form of vouchers, to be used with the supplier that your community selects, it is vital that you choose wisely to get the best broadband upgrade. 
Instead of settling for services offering you standard superfast broadband of around 30Mbps, look to Broadway Broadband to see if you could get speeds of 100Mbps or greater!
We're already active in Scotland, having started out on the Isle of Arran, with networks also in the Highlands, Perth and Kinross, Stirlingshire, and East Ayrshire We are rapidly expanding our networks across a number of areas, opening up the possibility of superfast broadband to many more rural households.
From our first network in Arran, back in 2016, we have been extending broadband provision across the island. We now cover Machrie, Blackwaterfoot, Torbeg, Shiskine, Kilpatrick, Corriecravie, Sliddery, Lagg, Kilmory, Kildonan, Lamlash, and Whiting Bay. Our plan is to extend coverage all around the island.
Our Ayrshire network is our biggest, and covers almost 30,000 premises across East Ayrshire, in the Mauchline, Cumnock, and Kilmarnock areas, providing superfast 50Mbps broadband, transforming the lives of those living in rural communities.
In the Highlands region, our service has reached areas including Loch End, Abriachan, Balchraggen, Dores, Achmony, Milton, Drumnadrochit, Kilmore, Strone, Bunloit,  Inverfarigaig, and Foyers. We are currently extending coverage further down Loch Ness to reach even more rural households.
Our initial network coverage in Kinross-shire included parts of the Cleish Hills, the North side of Benarty Hill, and North and East of Loch Leven (including areas such as Mawcarse, Auchmuirbridge, and Kinnesswood, and we are expanding coverage to other parts of Kinross-shire, and areas adjoining Perthshire and Fife.
We are now in a position where we can deliver fibre networks in some parts of Scotland, with speeds of 100Mbps and beyond, to both households and businesses. With many more projects in the pipeline we'll be reaching more areas than ever before, making high speed broadband a realistic option for rural communities.
With our full fibre network residents will be able to experience speeds of 100Mbps and beyond, with unlimited data – all from just £19.99 per month.  What's more we're offering FREE installation too (if you qualify) – in some instances worth up to £7,000.
Even if you are unable to receive our fibre services, we may be able to connect you to our 50Mbps fixed-wireless service, which starts from £29.99 per month.
For the faster fibre packages (100Mbps and above), free standard installation is available during the planning and building of a network. For a fixed-wireless connection (50Mbps), free standard installation is available if eligible for government subsidy.
As a registered supplier of the Scottish Broadband Voucher Scheme (SBVS), we are helping deliver the digital infrastructure that Scotland deserves. We are expanding our networks quickly, making use of the full technology toolkit – both fibre and wireless. 
To see which broadband services are available to you, use our postcode checker. You can place your order, or register your interest in receiving broadband services at a later date. Even if we're not there yet with broadband in your area, you can still register, and ask your friends and family to do the same, as the more people who request our services the quicker we're likely to be there. 
Faster, more reliable broadband could soon be yours.
In 2018 we won an award for Technical Innovation at the INCA awards for our pioneering work with TV WhiteSpace, as we managed to reach places that were previously impossible to reach. Also, in 2019 we captured the 'Most Viable 5G Use Case' award at the 5G Realised event, for delivering Gigabit-capable service in the deepest parts of rural Wales, using 60GHz mesh technology.
We are OFCOM and Openreach accredited, meaning that we have exactly the same technical skills and power as any of the main network providers.
Our team are forward thinkers who strive to always find a way to get the best broadband for rural areas no matter how tricky that may be. We are very lucky to be able to work with the best in the industry and will continue with our mission for many years to come.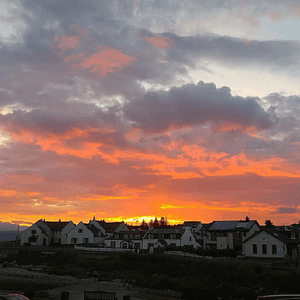 A new way to get broadband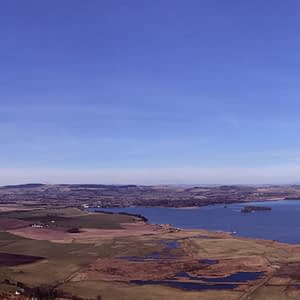 Fed up with slow broadband?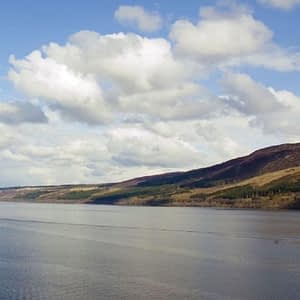 Is your speed holding you back?